Auto Diesel Corral
Fast and Reliable service 24/7
Tell Auto Diesel Corral you found them on 4RoadService.com.
24 hour service
Phone

903-355-0381
Mobile Unit Sulphur Springs, TX
Highway Location: Interstate 30, 131 & 146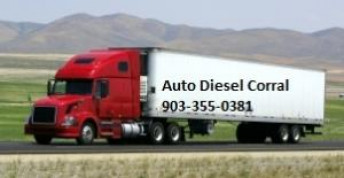 More About auto diesel corral
We do 24 hour road service for your convenience. Reasonable road call fee which includes first 40 miles. If you are more then 40 miles we will quote you a price. WE NEVER CHARGE MILEAGE and our time starts from when we arrive, not the time you call. Shop service and maintenance work also available. Fast and reliable service. We will get you back on the road in no time.
Accepted Here:
Cash Check